STi 6-Speed Short Shift Kit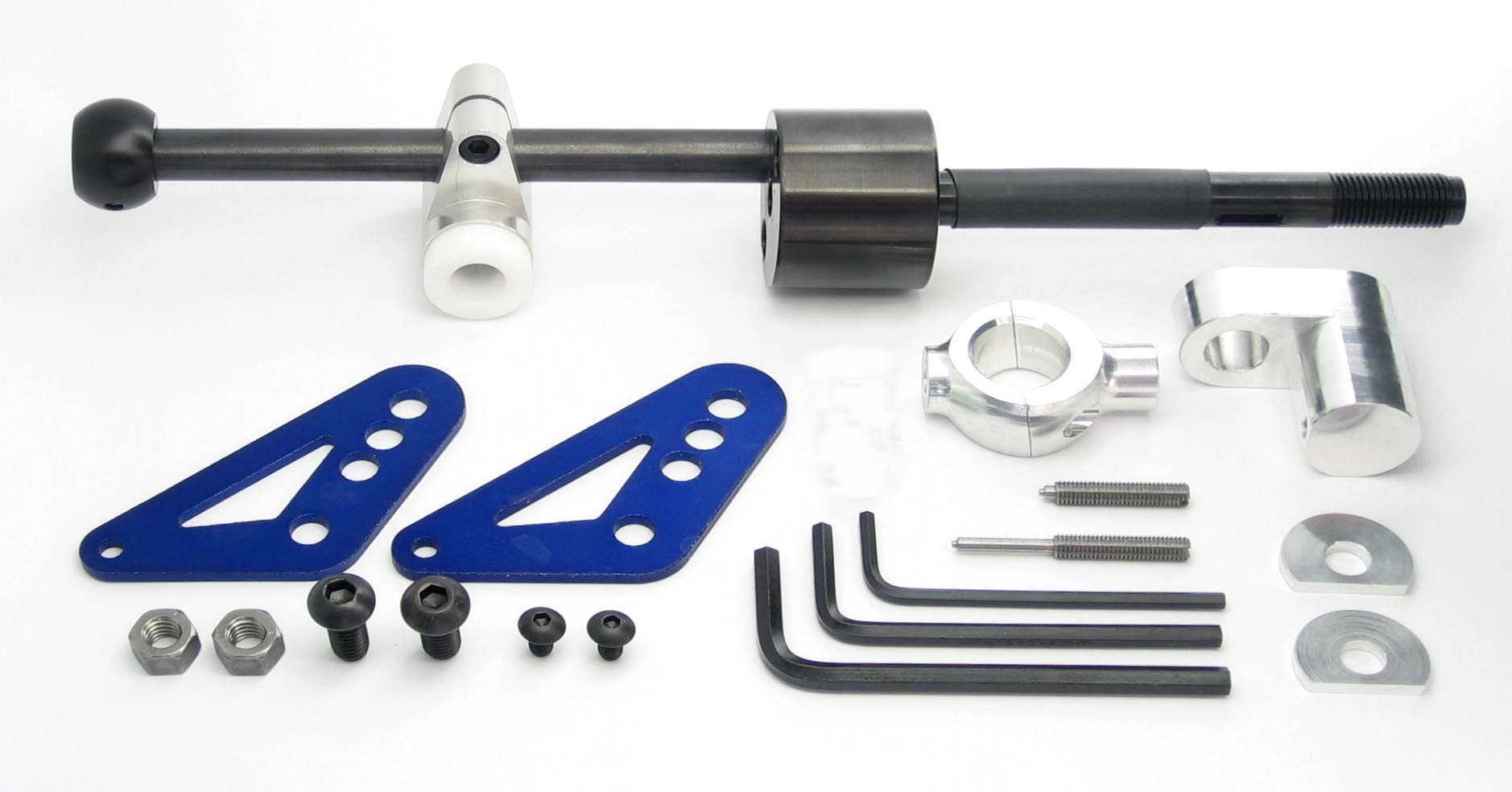 Part No. 4002
Short Shift Kit- 6 Speed
Variant price modifier:
RRP:
Sales price without tax:
Discount:
Tax amount:
STi 6-Speed Short Shift Kit
Following on from our popular WRX short-shift kit, we have now released a new version to suit Subaru's 6-speed gearbox found in all late-model STi's, from MY02 and on.
As with our WRX kit, the GFB STi short shift kit includes a unique clamp arrangement that allows the shift throw to be reduced much more than by changing the gearstick alone. As you can see from the picture, the GFB clamp eliminates the need to lift the gearbox linkage higher to reduce shift throw. Instead, you simply select one of the three holes.
The factory shifter in an STi has a shift throw of 40mm per gate; the GFB unit is adjustable from the factory setting, right down to a tiny 22mm per gate! To put this into perspective, the best any aftermarket shifter (that replaces only the gearstick) can hope to achieve is 30mm per gate, without modifications to the linkages or surrounding bodywork.  The photos opposite show the stock STi shifter vs the GFB shifter from 3rd to 4th gear.
Installation is done completely from within the car, and is made much easier with the inclusion of a special tool for removal and installation of the reverse lock-out cable pin. Typically the installation can be completed within 20 minutes. 
More about Short Shift Kits
GFB's Short Shift kits  are like no other. Until you feel the action of one for yourself, you won t believe the difference! 

Why did we bother to make a short shift kit, when there are so many other brands available? Because there was room for improvement! 

Our unique system means that not only is the shift throw distance fully adjustable, it can be reduced more than any other brand by a long shot (at the shortest setting, the throw from 3rd to 4th is a mere 55mm, or 2.15 ), whilst retaining the stock gearstick height.If you want a race-car feel when you change gears, look no further than a GFB short shift kit, the shortest throw shifter on the market!
Installation Instructions and Downloads
Product Reviews
We value feedback from our customers. If you'd like to leave a review for this product, please complete the form below.
Review this product!
Because our Website guys aren't necessarily our Tech guys, we ask that if you have a specific question, please visit the contact us page. This way we'll be able to answer your query quicker!
Ask our experts a question